Posted by The Hair Whisperer on Apr 30th 2020
CHALLENGE: Curly and Coily/Kinky hair is typically dry and brittle in appearance due to the improper use of shampoo. Shampoo has an important role in healthy hair maintanance but using it too often will cause your hair to become ashy in appearance. Often people try to combat these characteristics by using products that are too heavy to promte healthy strands of hair.
SOLUTION :
Argan Delux Products are designed to provide maximum moisture for hair that is prone to dryness and breakage. It The Shampoo is creamy and sulfate free which allows you to remove unwanted build up while infusing your hair strands with age defiying Argan Oil.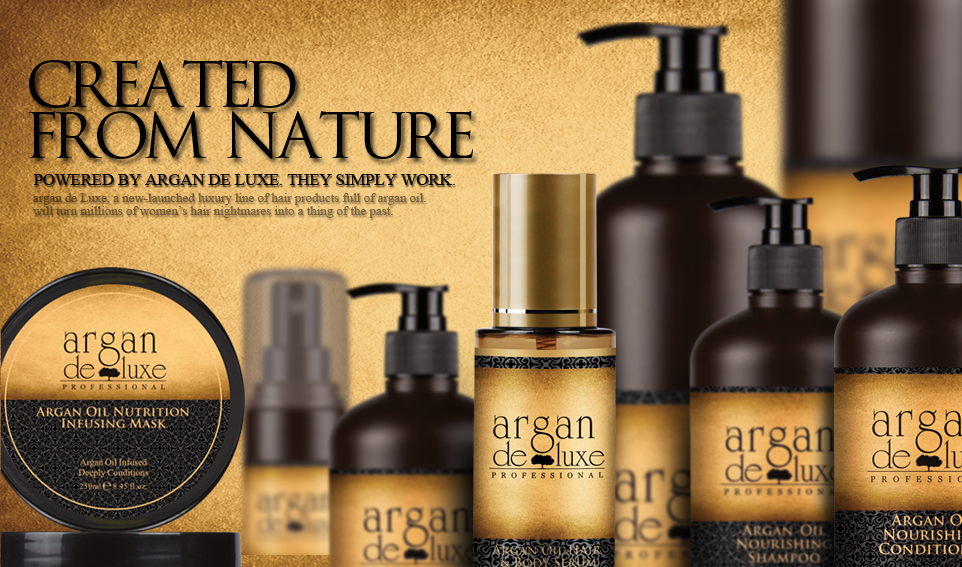 Click on the underlined links below to buy.
Argan oil Hair & Body Serum Is endowed with many benefits such as repairing heat and color damage. Also fights against drying and loss of elasticity in the skin and hair causing a more youthful appearance. Recommended for Facial hair care in men and perfect for tattoo healing. Rich with Vitamin E.
Argan Oil Nourishing Shampoo is Sulfate Free. Its creamy formula gently cleanses the hair fiber, provides softness and eases detangling. Hair is nourished with Vitamin E, Omega 9, which cause a healthy shine from root to ends.
Argan Oil Nourishing Conditioner Provides instant nourishment, delivers shine, softness and suppleness to the hair. Fiber is protected against dryness and environmental damage. Perfect for straightening your hair with flat irons. Your hair will shine from within!!
Argan Oil Curl-Defining Cream Curl-Defining Cream applies the latest Curl Memory Technology which softens the hair fiber, eases detangling and fights against heat and humidity damage. The Argan oil conditioning agents penetrates into the inside of hair quickly, revives elasticity and health. Great for Curl definition, twist out styles, braid out style, finger coils.
Argan Oil Refreshing Shine Spray Perfect for Short, Long, Coily, Curly, Wavey hair, braids, Sew Ins, Crochet styles, Natural styles, Men Women and Children. This is a quick pick me up for your hair. A MUST HAVE!
Argan Oil Nutrition Unfusing Mask Helps repair the hair and deeply conditions to restore softness and shine, giving the hair long lasting protection from drying out. Leaves hair easier to manage.